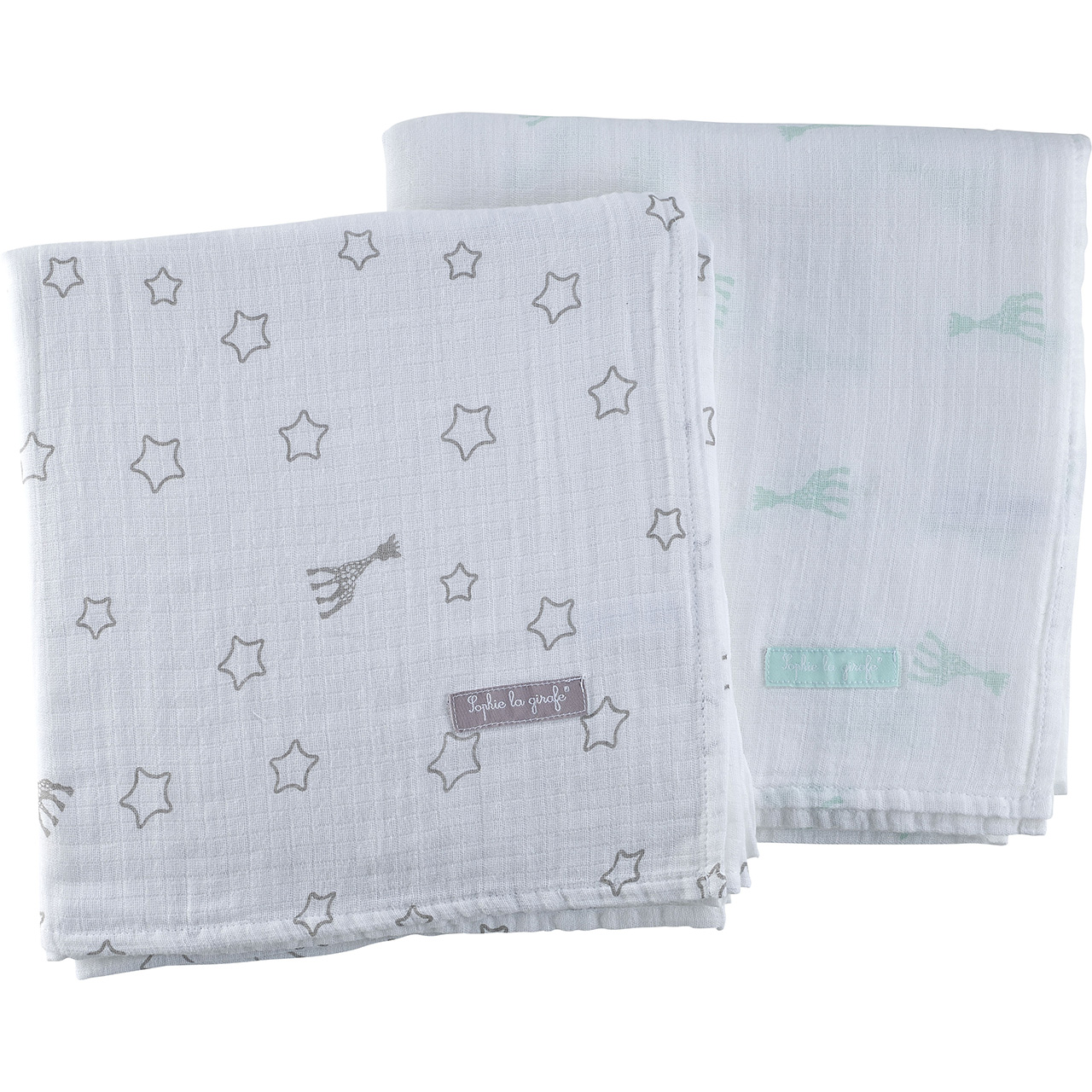 Sophie la girafe muslins are an essential everyday accessory that may also be used as security blankets, bibs, protection for baby in the pushchair, cover, changing mat, and more!
Thanks to their ample size and soft, breathable material, it is easy to swaddle baby while preventing overheating.
Long-lasting: the more they are washed, the softer they become! We recommend washing them prior to first use.
Dimensions: 120 x 120 cm (47″ x 47″)
---
Price:
€41.99